Does your child seem
anxious
unsettled
not really here?
Do they worry about school, social situations or is it just all too much for their sensitive soul?
With my years of experience in childcare and Craniosacral Therapy work, I have come to a way of working that may help children relax and settle into themselves. This may mean
less headaches
better sleep
more time talking with parents.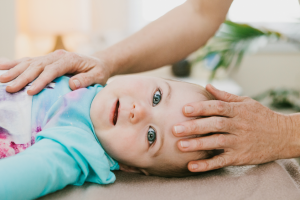 Through a Biodynamic Craniosacral Therapy session, giving them the space and opportunity to be really heard, gently, with no judgment, this enables them to do this for, and within, themselves.
Language may improve. An increased self-awareness and deepening self-respect can help with making better choices in their lives, and decisions for themselves. From how, or indeed if, to eat to how to respond to a strong minded peer.
This gentle healing Craniosacral approach commonly brings a sense of peace and calm. This often benefits other family members who are in the treatment room too.
Some of the conditions/imbalances I have worked with include:
aches and pains
autism
dyslexia
headaches
sleep issues
stress/unsettled
discomfort in social situations
posture/balance.
As Biodynamic Craniosacral therapy works with the whole body, as well as emotions and psyche, it may benefit a wide range of conditions.
Please feel free to call me for a chat or with any queries. As a parent myself I know how precious our little ones are.