Meditation and healing circle
Now available here.
Update:
I have loved doing these meditations and am now feeling strongly drawn to sharing them with a much wider audience. I would love for many more people to receive the beautiful benefits so have created an online version.
I am therefore closing these group sessions to focus my energy on creating recorded guided meditations for this.
Thank you to all who came and shared their experiences. I'm sure this will be an exciting and really beneficial next step.
Sign up to my emails to receive more info and updates.
---
Take time out from your busy life to sit, be and receive. In this nuturing light-hearted meditation space, find some peace, inner connection and companionship.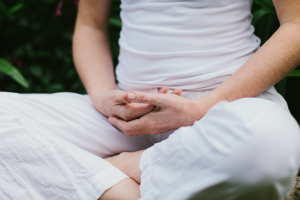 In each meditation session there is time for talking, sharing, just being and meditation. No prior experience necessary. All are welcome.
Comfy chairs and floor cushions provided.  The room is heated. Feel free to bring a blanket and warm socks if you'd like.

When:
1st and 3rd Wednesdays of the month, 7:45pm to 9:15pm.
Next dates – see update at top of page
Where:
The Cranio clinic, President Avenue, Miranda in the Sutherland Shire area of south Sydney. Details given out upon booking.
Price:
Introductory price of only $15.
Bookings:
Essential.  Book now – call or text Beccy on 0450 100 559